Need to wear swimsuit or party wear but don't have a suitable bra? This Invisible Lift Up Tape Bra (rabbit bra) adheres comfortably on your breasts to give them instant lift and firms their shapes. It gives you the flawless push-up effecton your boobs. You can put it on in any direction you desire!
Want to make you boobs look more centred? Done. Want to make them a few cups bigger? Done. Want them to look perky even when wearing off-shoulder/backless top? Done.
Not only it gives you the perfect look, it also gives you the most comfortable wear. It is waterproof, adhesive and skin friendly. Meaning you can wear it with any outfit, even swimsuits, for however long in whatever situations, leave you looking effortlessly beautiful all day long.
BENEFITS:
Waterproof

 

design, adhesive when

 

sweaty

 

or

 

underwater

Instant push-up

 

effect, up to

 

7cm
Gentle adhesion

 

on skin
Tailor made to

 

fit any desired size
Breathable

 

design for comfortable and lightweight

 

wear
Up to 1000 uses
Easy to put on

 

and remove: Strong, sticky Silicone can adapt to curves of your breasts
Impeccable with any fashion, even swimsuits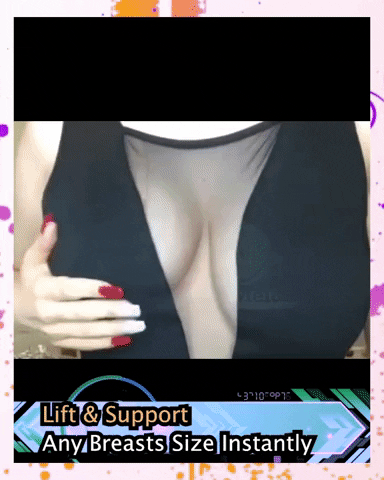 SPECIFICATIONS:
The latest version comes with enlarged sizes for better support

M size / diameter of 9.5 cm or 3.7" 

(for Cups A to C)

L size / diameter of 11 cm or of 4.3" (for Cups D/DD)
XL size / diameter of 13 cm or of 5.1" (for Cups F to H)